Evaluate and analyze

la

biomechanical

and metabolic

responses

during effort.
We offer physical evaluations adapted to your profile in order to assess your state of health and your sports performance.
From beginners to professionals, we offer you individualized follow-up and advice adapted to your needs and personal objectives.
Exercise tests allow for a diagnosis and evaluation of aerobic qualities, an analysis of current performance and possible adaptations related to training
Our team will provide you with precise feedback and individualized training advice in order to resume physical activity or optimize your performance in the field.
We can also support you remotely in your goals by creating a detailed training program. Sessions are planned and structured according to your goals, your level and your schedule.
The center has hypoxic and climatic chambers that allow training in simulated altitude but also in hot and humid conditions. Hypoxia is a training method for athletes wishing to optimize their performance on the plain, or to acclimatize and prepare for a stay at altitude. It is also a complementary method to the therapeutic management of overweight and elderly people, or those in a reathletization phase.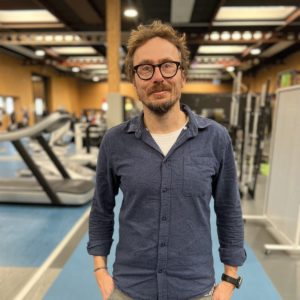 You have

physical
problems ?