Our
facilities
equipment
machines
We have a gym with 40m of athletic track and the latest equipment to facilitate your care and rehabilitation.
We have a gym with 40m of athletic track and the latest equipment to facilitate your care and rehabilitation.
Our 250m² synthetic field is a unique space for grass sports.
It was installed by Mondo, the world leader in synthetic surfaces.
We have equipment suitable for all types of training.
The field is divided into 3 zones, so it is possible to rent 1 zone, 2 zones or the whole field.
Our synthetic field is already regularly used by sports clubs such as Lausanne Sport or private trainers such as StarSports and Pac Athlete.
Some of our partners have already decided to display their brand on one of our walls to be visible during events or training sessions.
If you also want to appear on our walls, contact us.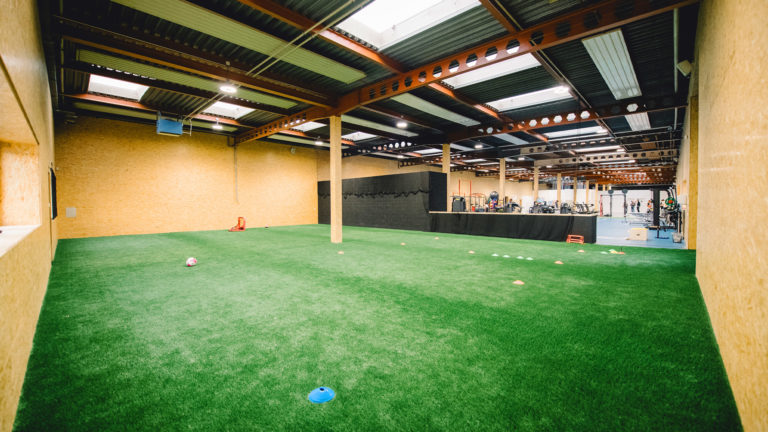 A hypoxic chamber simulates the effect of altitude on oxygen pressure. The higher we climb, the more the pressure decreases. The oxygenation of our blood also decreases and our body is forced to implement a number of short and medium term responses as a result.
Training in a hypoxic chamber stimulates the production of red blood cells in the blood, which increases the performance threshold of the athlete.
Our chamber is 70m² and can go up to 5800m.
It is also equipped with various ergometers, free weights and a television to show the athlete certain physiological parameters live.
A climate chamber simulates the temperature and humidity of certain climates.
This chamber is often used for acclimatization before a competition, or for testing tolerance to extreme conditions.
Our climate chamber is 70m² and can simulate a temperature of up to 45°C and 95% humidity. It is also capable of simulating an altitude of up to 5800m and is equipped with ergometers like our other hypoxic chamber.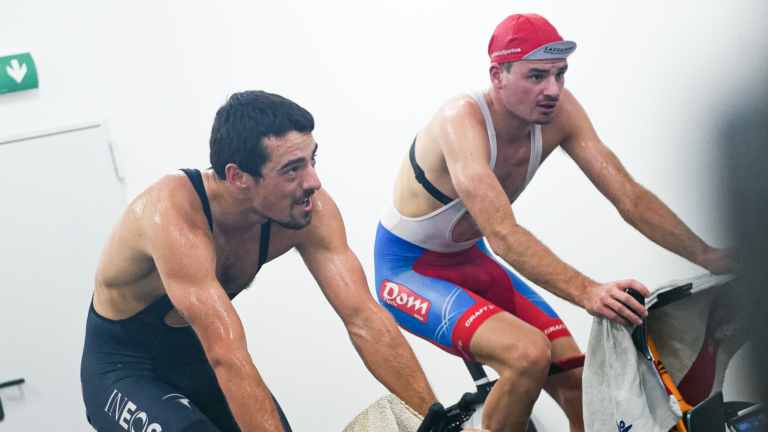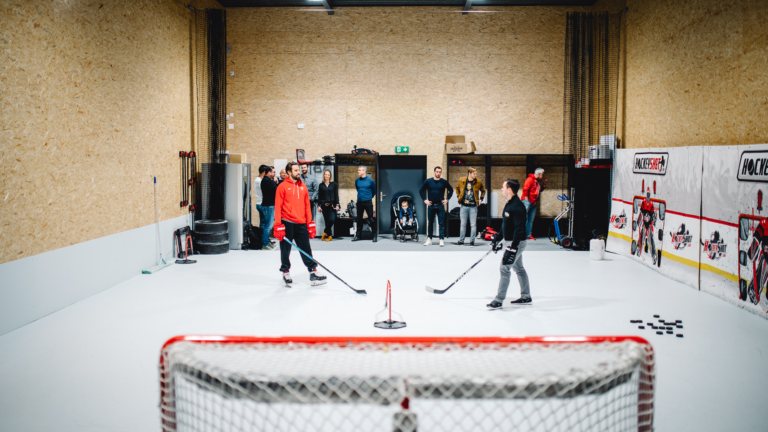 Our artificial ice rink is 150m² and has all the necessary equipment for all training sessions with skates on.
The6ix is our partner for the artificial ice space and takes care to offer you a quality coaching.
Thanks to the presence of many renowned ice hockey coaches, developing your shooting, skating and goaltending skills has never been easier outside of club training hours.
The quality of our infrastructures offers the possibility to any public, para-public or private actor to organize its sessions, workshops or days of reflection on a site combining expertise and high technology.
Our training room is 60m² and can accommodate seminars, congresses, teambuilding sessions, but especially training sessions.
We use it in particular for training courses for physiotherapists.
A kitchen is also available right next door for catering services to accommodate you for entire days.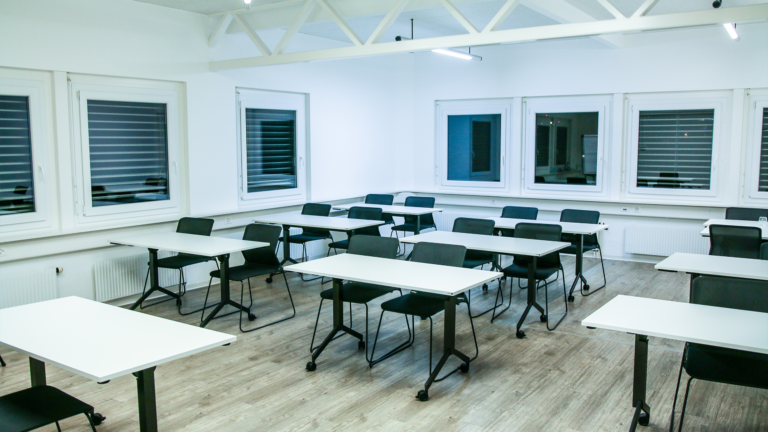 Anti-gravity treadmill AlterG
The AlterG is an anti-gravity mat based on NASA technology. It allows you to run in weightlessness by calibrating the impact on the ground. For a progressive resumption of running after an injury, a recovery session or overspeed work.
Isokinetics by CONTREX is an indispensable muscle evaluation tool for precise mapping of the strength of the lower and upper limbs.
At different angular speeds and in different modes of contraction, our experts evaluate strength and weakness for individualized treatment.
The GameReady Med4 Elite is a machine that alternates 4 modes: hot, cold, alternating hot/cold and gradual compression.
It allows athletes to recover after a competition or intense training.
Developed by the company Mad-Up, the Blood Flow Restriction is an innovative technology that actively reduces the blood flow of certain muscle segments.
This induced stress allows a rapid development of muscle volume.
Ideal for post-operative muscle meltdowns or arthritis.
The radial shockwaves allows the transmission of energy to the deep tissues to be treated, resulting in various responses.
Shockwave treatment is used by our physiotherapists for certain local pain syndromes (tendinopathy, periostitis).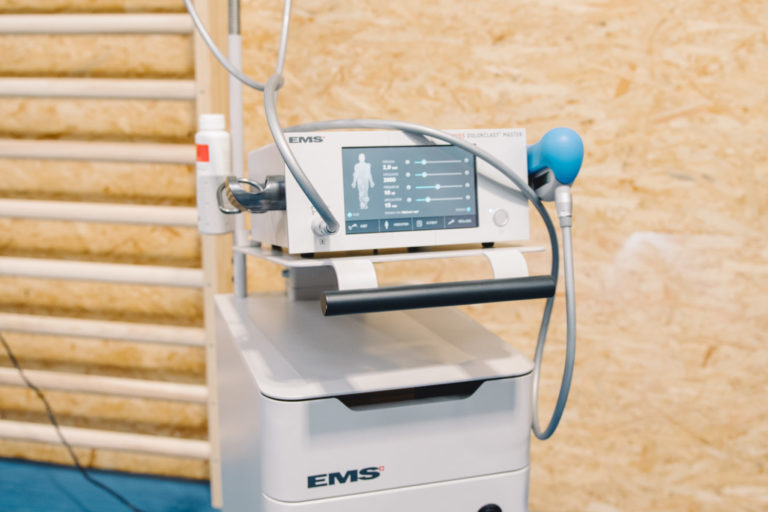 We have a digital radiography on site to gain in speed and efficiency.
The 3R group is our radiological partner for osteo-articular expertise and an extensive network in French-speaking Switzerland.
Musculo-skeletal ultrasound
Latest generation ultrasound scanners equipped with very high frequency probes for rapid and accurate diagnosis of osteoarticular pathologies.
The cardiology department of the CHUV has partnered with us to offer a high quality electrocardiogram service for a precise supervision of our athletes.
PRP, platelet-rich plasma, allows us to accelerate the healing process, particularly for tendinopathy or cartilage problems.
Blood taken from the patient's elbow is centrifuged in a machine to increase its platelet concentration and then injected into the patient's tendon or cartilage.
Blood work and scars care
We take blood samples on site to do blood work.
We also offer post-operative scar care and post-traumatic superficial wound care.